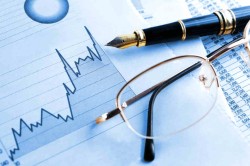 Fusion Pharmaceuticals Inc (NASDAQ:FUSN) major shareholder Johnson & Johnson purchased 725,000 shares of the firm's stock in a transaction on Tuesday, June 30th. The stock was acquired at an average price of $17.00 per share, with a total value of $12,325,000.00. The transaction was disclosed in a document filed with the Securities & Exchange Commission, which is accessible through this link. Major shareholders that own 10% or more of a company's shares are required to disclose their transactions with the SEC.
NASDAQ FUSN traded up $1.10 on Monday, hitting $17.10. The company's stock had a trading volume of 487,300 shares.
About Fusion Pharmaceuticals
Fusion Pharmaceuticals Inc, a clinical-stage oncology company, focuses on developing radiopharmaceuticals as precision medicines. The company has developed Targeted Alpha Therapies platform together with its proprietary Fast-Clear linker technology to enable us to connect alpha particle emitting isotopes to antibodies and other targeting molecules in order to selectively deliver the alpha particle payloads to tumors.
Featured Article: What does a market perform rating mean?
Receive News & Ratings for Fusion Pharmaceuticals Daily - Enter your email address below to receive a concise daily summary of the latest news and analysts' ratings for Fusion Pharmaceuticals and related companies with MarketBeat.com's FREE daily email newsletter.